Calendar Management For Executive Assistants to Save Time & Stress

How much of your day do you spend on calendar management?
We hear you, and we know you're way too busy actually managing calendars to research ways you might be able to save time on managing calendars. Plus, it seems like good old organization skills can only get you so far when you're taking on the modern calendar, whether it's for an executive, a conference room, or an entire team.
That's why we came up with a list to make calendar management for executive assistants a breeze. These tools and strategies supplement your innate skills, save you time and stress, and make creating calendar magic seem effortless.
Categories:
Many of these pointers came straight from our Facebook groups for Office Managers and Executive Assistants! See what nuggets of wisdom our community has to offer and jump into the conversation.  
State of the Office Manager (A Facebook group for office managers only)[1]
State of the Executive Assistant (A Facebook group for executive assistants only)>[2]
Before you get started with our list, sign up for The Assist[3], the free weekly newsletter with curated information so helpful that EAs say they don't know whether to share it with friends or keep the secrets to themselves. Get tips and resources, similar to the ones below, delivered straight to your inbox every week.

Get colorful
The timeless practice of color coding never fails to make any calendar easier to understand—and less overwhelming to everyone who's looking at it. It might take some time to develop a color system that works, but you can choose a palette you love to make the process a little more fun.
Key benefit: By color coding your calendars, you're not making any huge changes to your calendering process. You won't need to explain new tools or systems; you're just making the calendars you already use easier to view and understand.
How to try it:
Review calendars and establish your "buckets." Each bucket will get its own color. (Some buckets include internal, client, personal, recurring, reminder, and travel.)
Review buckets with your teams and executives. The color coordination won't work if no one understands the categories you've chosen.
Color code your calendar, whether it's online, in an app, or on paper.
Create a quick-reference rules sheet to make the color-coding process easier on yourself and anyone else who helps with calendar management.
Keep track of everyone's time lines with monday.com[4]
monday.com[5] provides an easy way for you to manage dates, timelines, and tasks for everyone on your calendar management list.
Key benefit: monday.com lets you get a big-picture look at your team's workflow so you can see where calendars and timelines might need to be tweaked. You don't even need to send a single email or host a single status meeting to know where all the timelines stand.[6]
How to use it: Just create a free account, invite team members, add projects and timelines, and start seamlessly managing calendars and workflows.

If random spurts of calendar management always eat up your day, then start strategically setting aside times to focus on nothing but calendar management.
Key benefit: Time blocking will make calendar management seem less chaotic because you'll be able to get everything done at once instead of operating in random spurts.
How to try it: Block off a time when the office isn't too busy, such as Friday afternoon or Monday morning. Use this time to look at all the calendars you manage. Create a quick calendar summary that you can share with others or just keep it to yourself; the summary is especially helpful if you have multiple calendars on your plate.
Let everyone know about your time-blocking plans and establish deadlines for calendaring requests. Anything that doesn't get to you by the deadline, unless it is truly urgent, will not be processed until the following week.
Have calendar management meetings

Similar to the time-blocking strategy, calendar meetings help you squeeze a week of piecemeal emails and requests into a meeting that, with hope, lasts less than an hour.
Key benefit: These meetings streamline calendar management.
How to try it: Use your calendar management skills to find a time that works for everyone, set up a recurring meeting, and see how the process goes.
Use Double[7] to send daily briefings with context on meetings.
All the context around the meetings you book often gets lost in translation. Double helps solve that by making it easy to share additional details, private event description and follow ups with your executive in a simple briefing meeting minute format[8].
Key benefit: Add additional information on events as you schedule them, making it easy for your executive to stay on top of their day while not wasting any of your time.
How to try it: Sign up to Double on their website and download the Chrome extension. You will then be able to easily paste useful information in events, as well as create private descriptions with additional context for your executive. The daily briefings can then be sent via email or through the mobile app.
Know when not to share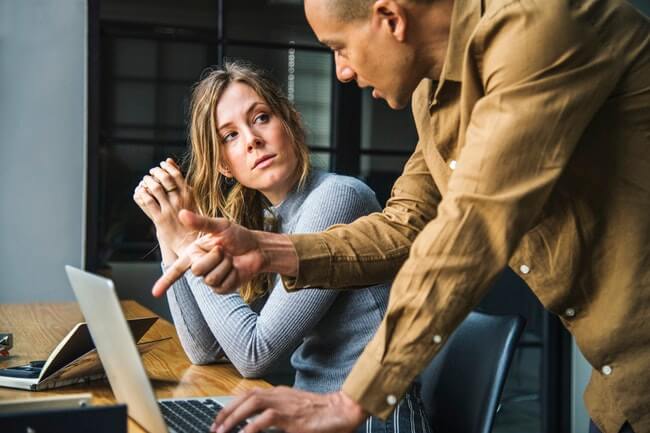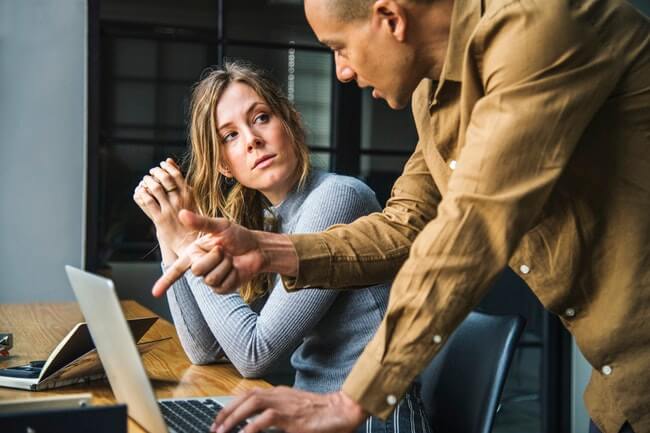 If you've had to deal with conflicts and competing communications because too many people have input into your executive, meeting, or conference room calendars, then don't be afraid to take control. Insist that all requests go through you, and avoid double bookings, confusion, and lots of needless communication.
Key benefit: Calendar centralization will save you time, stress, and lots of communication chaos. It will also show off your take-charge attitude.
How to try it: Create a mini-pitch for leadership explaining how much smoother the calendering process will be for everyone involved if you could have complete control. Ask them to communicate the change to the rest of the team so you don't have to ruffle any feathers.
Take advantage of your in-house IT department
If you have an in-house IT department, then take advantage of their skills and build a customized calendar. The calendar can live on your public-facing website or an intranet; maybe it can even be interactive.
Key benefit: Customization. If you're always lamenting how the online tools available don't quite meet your needs, then this could be the perfect option.
How to try it: Identify all the needs you have for an online calendar and take it to your IT department to see what magic they can work. Go in with a full list of features you want—it's no big deal if they can't accommodate all your requests.
Print and post calendars

If you don't want to get too techy, you can also print shared calendars and post them everywhere—in bathrooms, on doors, in the breakroom. You can even print and distribute copies to small teams or individual executives. Print-outs aren't fancy, but many people still love being able to glance at one simple piece of paper to get an idea of what their day has in store.
Key benefit: Printed calendars supplement your other calendar communications efforts. Plus, printing could help important schedules stand out.
How to try it: If you have a printer and tape, you're good to go. If you have a design team that can make your calendar pop, enlist their help to attract more eyeballs to important calendars.
(PS – Get more sh*t done with The Assist[9] — the #1 free weekly newsletter made for assistants by assistants.)
Integrate your calendar with Slack

Often used for office communication, Slack also helps users manage calendars through a variety of handy apps, including Google Calendar[10], Kyber[11], Zapier[12], Eventbot[13], and Sunsama[14].
Key benefit: Integrated applications allow users to manage calendars within Slack, so everything can happen in just one place. (Forget about multiple tabs and that second screen you were thinking about getting for calendar management.) With a variety of Slack calendar applications to choose from, you'll find one that meets your needs. Some of the applications even source events right from your calendar and post them on Slack for everyone to see.
How to try it:
Create a new workplace[15].
Interface with the Slack Bots to figure out how everything works.
Browse Slack calendar apps to see which one is right for you.
Connect that app and go! 
BambooHR allows you to create an informative profile for everyone you work with, so it's perfect for managing birthday calendars (and referencing favorite treats), work anniversary calendars, time-off calendars, and more.
Key benefit: You don't have to wait around for busy employees to give you the answer you need to move ahead with calendars; BambooHR puts all the information you need at your fingertips.
How to try it:
Start a free trial[16] and see how BambooHR can make your life easier.